Our facilities are integral to the church's mission and outreach program. Along with our regular ministries of Christian Education, Worship and Music, other ministries of the congregation are regularly taking place. These include Women and Men's Ministries, Memory Café, a free monthly gathering for those experiencing memory loss and their caregivers and Common Thursday. This bimonthly gathering over soup, led by Pastor Nancy, invites the congregation and members of the community to engage in culturally relevant discussions and explore our faith further. Our Annual Christmas Open House is a welcome community tradition delighting children and parents with cookie decorating and hot cocoa after the tree lighting on the Common and much needed restrooms! We also have offered a Memorial Day Breakfast before the big parade. Last, but not least, are our renowned Ham and Bean Suppers which provide a healthy meal to seniors and others in our community.
We are also blessed to be able to share our space with others ministering in the community. Love First Church has shared our church for worship and fellowship twice weekly for many years and the Littleton Council of Churches meets here. The building is a regular meeting space for Narcotics Anonymous, a Parenting Class, and Nashoba Chorale. We also offer the building to non-profits for their fundraising efforts and use.
Indeed, our church building is an integral part of our ministry on the Common! Time has taken its toll. We are now preparing to renovate our aging restrooms and sanctuary.
Our in-house architect, Lyle Webster, has the plans for upgrading our deteriorating restrooms to modern standards including an ADA compliant facility so important to our seniors and others with limited mobility. These plans include the necessity of tying into Littleton's up and coming Smart Sewer system.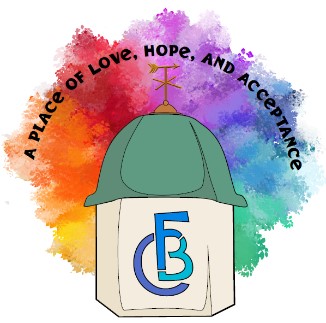 Restoration 2022
First Baptist Church (FBC) Littleton will soon reach its 200-year anniversary of incorporation in March 2022.
All of you who have ventured through the doors of our current building have experienced the care and attention it has been given over since it was built in 1840, to replace the original brick meeting house, which burned down in August of that year. Whether your stay was brief or for much of a lifetime, we all recognize that faithful support and work have kept our wooden building sound and welcoming. You all have been part of that loving care and we express sincere appreciation to each of you.
The sanctuary will also be revitalized with much needed new seating and carpeting. Our goal is to create a flexible, accessible, hospitable and welcoming space for all whether it be for those who worship here for a lifetime or for just a day to attend an event.
The ultimate goal for completing this project is $100,000. We are extremely blessed to have already received significant donations of approximately $99,800 towards this effort. However, we need your financial support to reach our goal to cover both the restroom and sanctuary work. The restroom renovation is especially extensive requiring new EVERYTHING including plumbing and heating.
Will you take a moment and consider a tax deductible donation or pledge over the next two years? What a wonderful way to help celebrate our 200 year anniversary in 2022.
To make a donation or pledge, press on of the 'Donate' buttons - be sure to enter your amount in the Restoration 2022 Fund field. We would be happy to provide recognition of your gift in memory of a loved one, if you wish. In this case, add your text next to the donation pledge.
What will your donation provide?
· 100 will buy 20 installed tiles
· $500 will buy an installed toilet
· $1000 will make strides in plumbing
· $2500 buys 35 new seats for the sanctuary
· $5000 will get 400 square feet of new flooring
· $10,000 will go a long way in providing an ADA compliant restroom

If you would prefer to donate via a check, make it payable to FBC Littleton, note Restoration 2022 and send it to:
FBC Littleton
461 King Street
Littleton, MA 01460
Thank you!
Work Has Started!
We are pleased to report that enough money has been raised to make a start on the work. See the pictures below but keep your contributions coming, we are still short of our original target.