As of September 3rd 2023, we have found an interim Pasor and warmly welcome The Rev. Robyn Mars.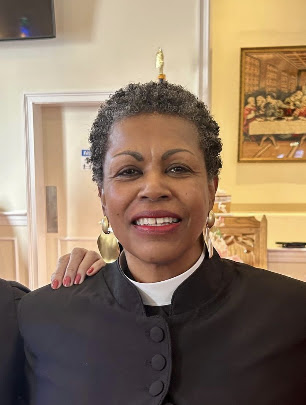 Rev. Robyn Monique Mars was recently ordained by her home church, First Baptist Church Saugus following her graduation from the TABCOM School of Ministry.
She has also attended the Katharine Gibbs School, Northeastern University, Cambridge College and Gordon-Conwell Theological Seminary in Boston, MA.
Rev. Robyn also works as the Communications Coordinator for The American Baptist Churches of Massachusetts (TABCOM). She has been blessed to be employed at the Boston Children's Hospital where she serves as Executive Assistant in the Division of Gynecology.
The Lord has blessed her with two daughters, Chantalle and Chandra, and six grandchildren, Cherai, Jamaurie, Chyle', Michael, Jasmina and Michaela. She was born and raised in Malden, Massachusetts where she currently resides.